Perfecting Your Smile With Braces For Adults
When Is It Too Late To Get Braces?
No one is too old for orthodontic treatment! In fact, 1 in every 5 patients in orthodontic treatment is an adult. The age you are when you decide to transform your smile is the perfect age to begin treatment.
Our experienced orthodontists will explain every step of the process in as much detail as you'd like. It's our goal to provide you with the knowledge you need to make the best decision for your smile and your health!
Benefits Of Adult Braces & Adult Orthodontics
Adults can benefit from orthodontic treatment in many ways, including:
Align the teeth to create a more aesthetic and beautiful smile
Correct relapse after previous orthodontic treatment due to lack of long-term retainer wear
Improve the ability to brush and floss, especially for crowded or overlapping lower front teeth
Create a better or more comfortable bite and ability to chew
Address any missing teeth
Close spaces between the teeth
Reduce excessive wear on the teeth due to grinding or poor bite
Jaw surgery to correct discrepancies between the upper and lower jaws.
Options In Adult Braces
Many adults are concerned with the appearance of braces. That's why we provide a number of options, including clear braces for adults in South Florida.
Adults can choose from:
Traditional silver braces
Gold braces
Clear ceramic braces
We have the perfect option to suit your lifestyle!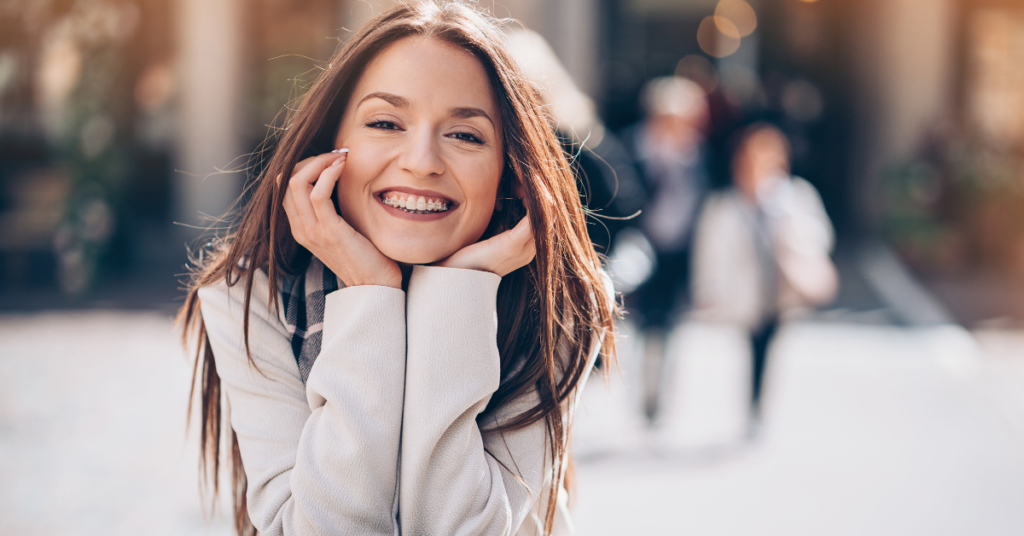 Do Braces Hurt?
No, braces do not hurt! Typically, the teeth are most uncomfortable 12-24 hours after an orthodontic adjustment, but this discomfort will disappear within 3 to 5 days.
During this time, you can use orthodontic wax to cover any brackets or wires, as well as Orajel® numbing gel for greater comfort. Before long, you'll forget what it was like before you had braces! Braces become unnoticeable relatively quickly.
How Long Will I Need Braces?
On average, adult orthodontics may be completed within 15-18 months. It's important to note that your treatment may be shorter or longer than average, depending on your unique case.
During your free consultation, your experienced orthodontist will give you an estimated length of treatment.
Cost Of Adult Braces
There is no one-size-fits-all cost with orthodontic treatment. Your costs will depend on a number of factors, including the severity of the problem, the complexity of the correction, the appliances used, and the length of time needed to correct your condition.
Braces for adults cost less than you may think! We're proud to offer affordable payment plans to help our patients manage the cost of braces! At your first visit, our treatment coordinator will discuss the cost of treatment, work with you to get the most benefit from your insurance, and create a plan that meets your needs.
Still Have Questions About Braces For Adults?
Please don't hesitate to reach out to us with any questions! We're always happy to hear from you. We're here to guide you through your treatment process, from your very first visit to your last appointment.
If you're looking for a top orthodontist in Royal Palm Beach, Lake Worth, Boynton Beach, Delray Beach, West Boca Raton, East Boca Raton, Margate, Downtown Ft. Lauderdale, North Ft. Lauderdale, or Pembroke Pines, we'd love to meet you! Request a free consultation for you or your child today.