Achieving Beautiful Smiles With Invisalign For Teens
With Invisalign Teen, your teen can still do all of their favorite things — without interruption. Invisalign is perfect for teens who want to achieve a beautiful, healthy smile without the appearance of metal braces. The Invisalign Teen system features all the amazing benefits of the original Invisalign system, with a few special additions that make it even more ideal for teens.
Why Choose Invisalign Teen?
Invisalign Teen is clear, removable, and comfortable—and it ensures that you still look great in photos throughout your treatment process.
With Invisalign, all of your favorite foods are still on the table. You won't have to adjust your diet to suit your treatment, because Invisalign clear aligners can be removed every time you eat. You won't have to adjust your oral hygiene routine either! Simply remove your aligners to brush your teeth, floss your teeth or whiten your teeth.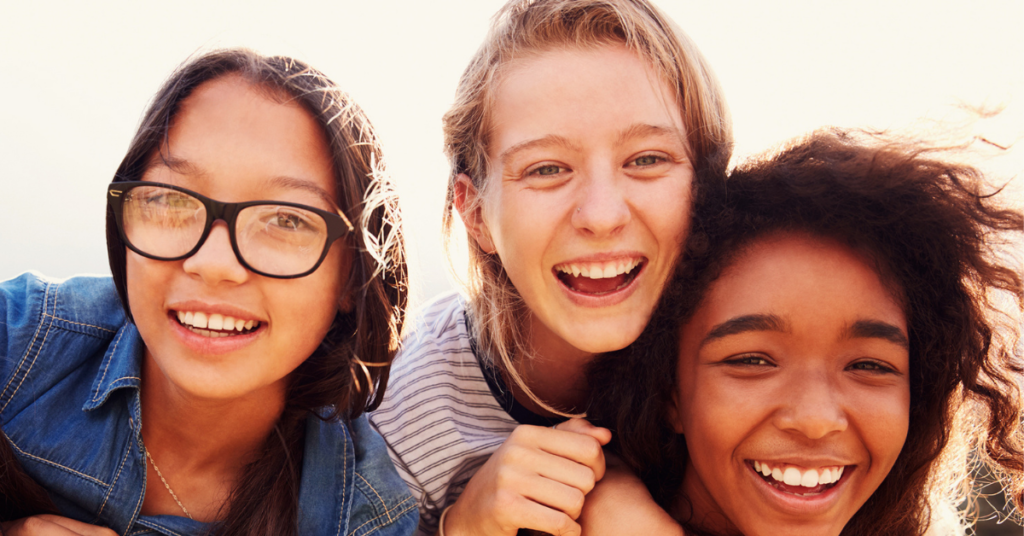 What Makes Invisalign Teen different?
With Invisalign, it's important that you wear your clear aligners every day for at least 22 hours each day and switch out your aligner sets every two weeks.
Invisalign Teen features compliance indicators: tiny colored dots that show whether you've been wearing your aligners as instructed. These compliance indicators help us to understand your progress throughout your treatment. If your teeth aren't moving as quickly as we expected, we'll assess these compliance dots to determine whether the patient isn't wearing their aligners as planned or if the treatment plan requires some adjustments.
Teen patients will also receive a few free replacement aligners — because, well… life happens. Invisalign treatment is an ideal fit for teens' busy lifestyles!
How Do I Know If Invisalign Is Right For Me?
We offer virtual smile assessments so you can determine whether Invisalign is right for you without leaving your home. When you send us pictures of your smile, our experienced orthodontists will provide answers to all of your questions, as well as estimated treatment costs.
Our orthodontists can treat the following conditions, from mild to severe, with Invisalign Teen:
Crooked teeth
Crowded teeth
Teeth protrusion
Malocclusions (overbite, underbite, open bite, crossbite, midline misalignment)
Gapped teeth or teeth spacing
Lack of confidence when smiling
Have Questions About Invisalign For Teens?
Please don't hesitate to reach out to us with any questions! We're always happy to hear from you. We're here to guide you through your treatment process, from your very first visit to your last appointment.
If you're looking for a top orthodontist in Royal Palm Beach, Lake Worth, Boynton Beach, Delray Beach, West Boca Raton, East Boca Raton, Margate, Downtown Ft. Lauderdale, North Ft. Lauderdale, or Pembroke Pines, we'd love to meet you! Request a free consultation for you or your teen today.